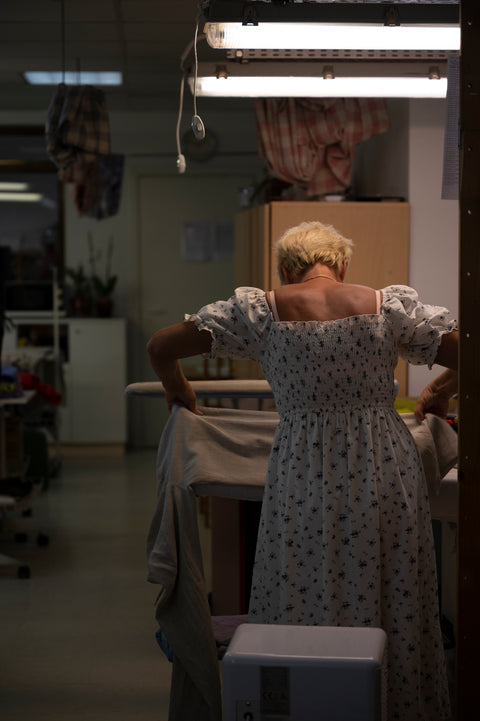 Made in Vilnius, Lithuania
We partnered with people who care about fashion and the ethical approach as much as we do. Lithuania has always been home to the world's finest linen, therefore our partners are also renowned to have the expertise to craft beauty with that fabric for over 30 years.
The fabric that is processed at this production is Linen.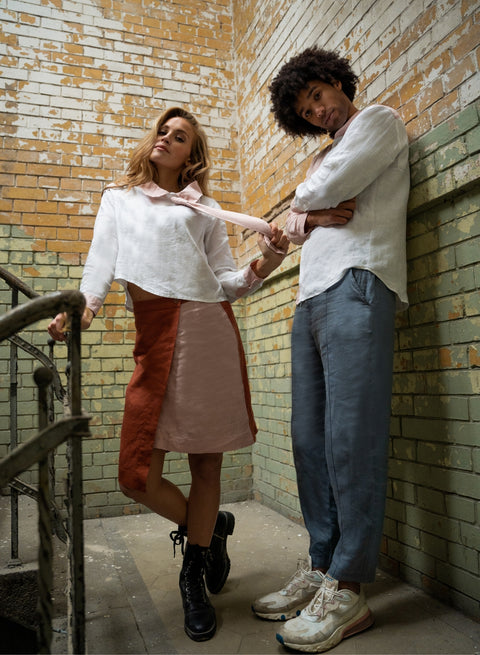 Linen Workwear Collection
With the help of our partners in Vilnius Lithuania, we were able to achieve the softest, most comfortable and sophisticated workwear looks.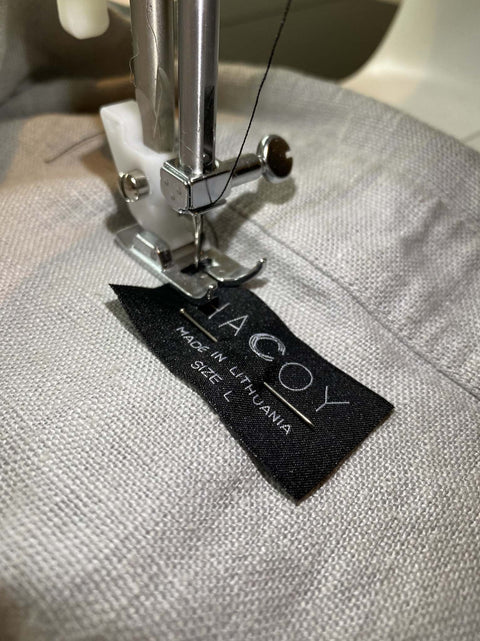 Manufacturing Process
The skilled seamstresses pay close attention to detail while creating the clothing for our clients. A piece by HACOY guarantees high quality, precision and premium materials.
Regional Fabric
Fabrics are carefully sourced within Lithuania and surrounding countries. This does not only secure the best quality of linen for our clients, but also helps to reduce our environmental impact due to short transport routes.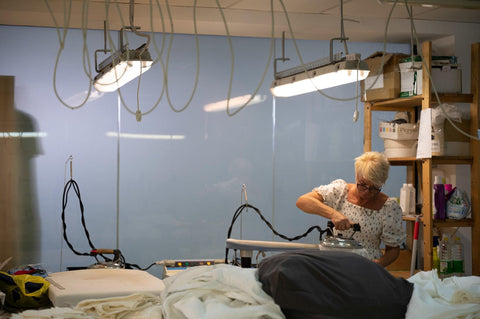 We believe in collaborative efforts for a fairer future.