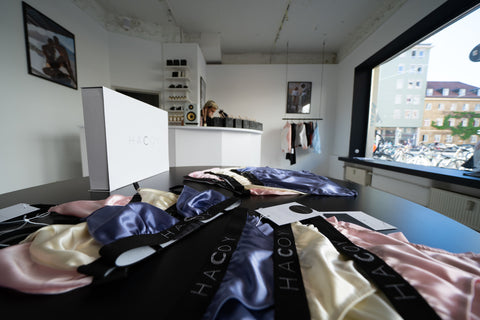 Welcome to the HACOY Store
We invite you to indulge in a calm shopping experience at the first physical store of the brand. Take a moment to unwind and immerse yourself in the contemplation of thoughtfully curated additions to your wardrobe. Our philosophy revolves around slow fashion, allowing you to embrace a mindful approach to style.
As you step into the Store, prepare to embark on a journey where every detail matters. Our knowledgeable staff, whose minds operate at full speed, will be readily available to share their expertise, guide you through your style choices, and provide valuable insights.
For a truly personalized experience, personal shopping sessions are available. These sessions allow you to build your size profile, gain a deeper understanding of the HACOY permanent collection, and explore our entire range alongside one of our dedicated store team members.
At HACOY, we prioritize your satisfaction and aim to create a space where you can savor the journey of discovering ethical fashion. Visit the Store, where time slows down, possibilities unfold, and a world of conscious style awaits you.
Get Directions
Collections
Coffee Bar
Events
Fitting Room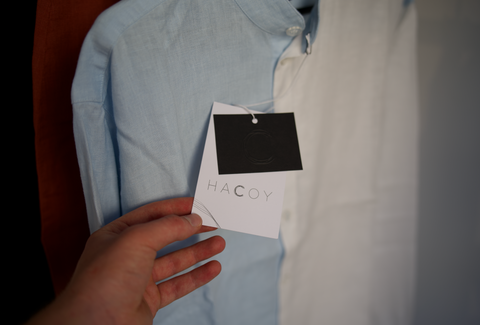 Personal Shopping
Would you like to receive styling tips or have some unanswered questions regarding our clothing? Our team members are happy to guide you in a exclusive shopping experience.
Book Appointment