The importance of dressing up for work in your own home and the impact it has on life.
Most people who have had the possibility to work from a home office for the first time find that it can be quite relaxing and save a lot of time. Out of bed with pajamas to the coffee machine and directly to the workplace - no annoying freshening up, no changing and there is no time lost travelling to the office. However, after some time you will realize that this newfound easiness can make you unproductive.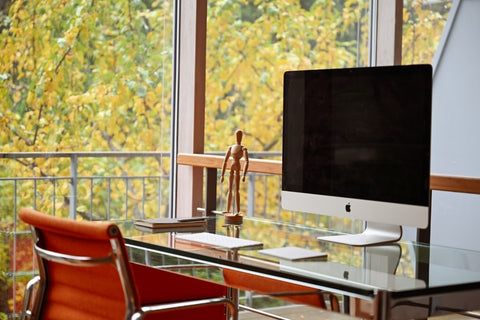 No Clear Rules
Working from home has become the norm in the last two years, and we should prepare for it. Making the transition to working from home can be challenging. There are no clear rules about what to wear in this environment. However, you should not let your daily routine slide just because you are working from home. It has been proven that a well-chosen home office outfit helps separate personal and professional life.
Dressing carefully for work at home gives you a sense of professionalism and authority. When you handle phone or video calls in the appropriate stylish outfit, the people you talk to get a more positive impression of you and perceive you accordingly. More importantly, the perception of yourself improves in a positive way.
Drawing a Line between Home and Work
Since usual routines are disrupted when you work from home, wearing something similar to what you would normally wear to the office can help you feel more comfortable and productive. Maintaining a routine helps us keep a sense of control, leading to less stress and even anxiety. Getting dressed for working from home boosts our self-esteem and helps establish and maintain a healthy routine. However, this does not mean comfort needs to be sacrificed. Another helpful advice is to change into and out of the work clothes at the same time, as you normally would when going into the office. This changes our mental state and draws a line between work and home.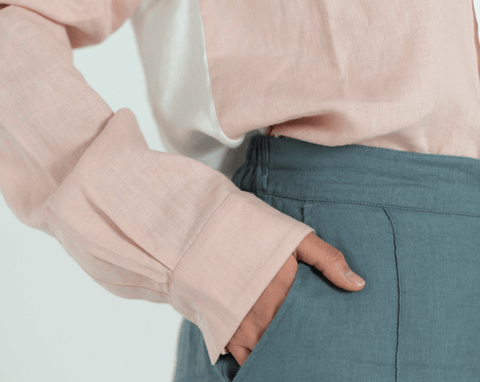 Combining Comfort & Elegance
At HACOY we work with 100% natural linen because it is breathable, absorbent and cool. Ideal to feel comfortable at work, whether sweating in front of data lists or crying after a phone call with the boss. Loose and light clothes offer us more relaxation while working and makes us more productive. The style, shapes and cuts of the clothes not only provide comfort, but also make us feel that we are dressed for the occasion, which increases our self-esteem and gives our subconscious the feeling that we are at work.
Bring Color to the Video Call...
Virtual meetings are a blessing and a curse. The ability to discuss problems and opportunities with people around the world in real time is exciting and can be very efficient. Unfortunately, they are also often draining, boring and very impersonal. With stylish work clothes, you not only influence your counterpart, but also appear more self-confident and with much more enthusiasm. This automatically has an effect on your counterpart. Have you ever noticed that we often dress in colors that reflect our mood?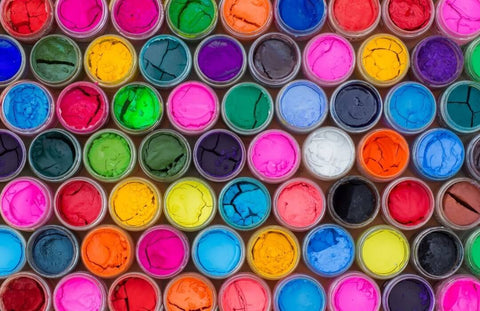 ... and Yourself
It may sound simplistic, but using colors to dress for work can make a big difference in your attitude and perception. You may not need to dress up as much as you would in an office or at a face-to-face client meeting, but your personal mood is affected by the colors around you. Colors are also important when we choose our work outfit. It is important for us to pay attention to the power of colors and how they affect our mood. We choose plain colors that are easy to combine, but at the same time give us personality and style.
Feel free to try it out for yourself, what power the right outfit has when working in the home office.