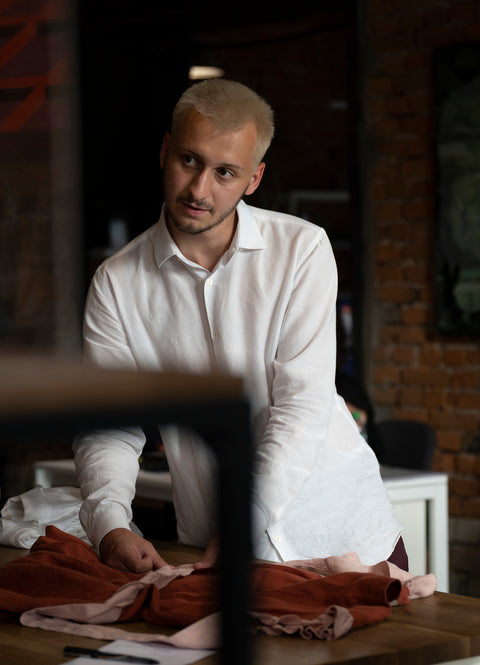 The Founder
Maximilian was born in Zurich, Switzerland and has always been turning his ideas into reality. Already at the young age of six he opened his first restaurant in his bedroom, having his mother as the only client paying for tapwater out of her own house.
Maximilian's passion for fashion came at the age of eighteen through his first love, Isabelle.
His girlfriend at the time taught him that putting some thought into the clothing and styling, can improve a lot of areas in his life such as confidence, creativity and being able to portray personality. Thus after completing his Bachelors in business psychology in Munich, he decided to move to Florence and study fashion brand management at POLIMODA.
After his studies, Maximilian worked for a handbag label in Munich, however he noticed that working for other people's dreams does not fullfill him. Especially when these do not follow an ethical or sustainable approach. This realiziation and meeting the talented fashion designer Romana was enough for him to take the risk and create his own brand.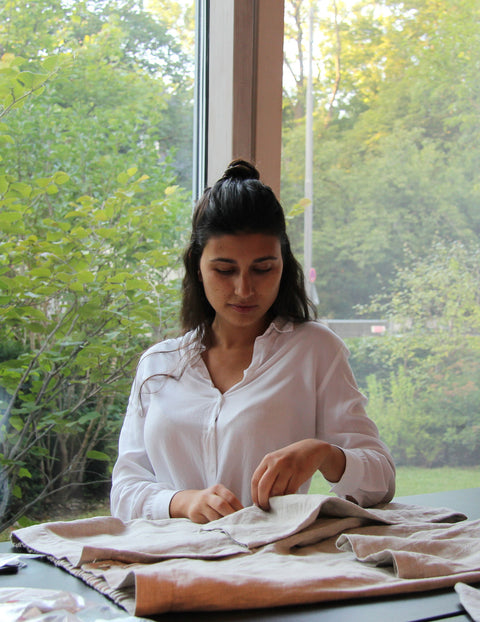 The Designer
Romana Tricoli. Born in Rome, Italy, the fashion designer graduated at Instituto Marangoni Milano.
Since her childhood she experimented with old clothes by giving them new life and style so it was clear to her that she needed to study in the area of fashion. Inspired by the Italian lifestyle and art exhibitions, she became passionate about draping and sketching. 
After completing her studies she entered the luxury fashion industry working as a design and product manager for a handbag label in Munich, Germany. Traveling the world visiting other cultures and places inspire Romana to create one of a kind clothing.
"My goal is to create something that can improve our customers routine, with style and comfort at once."

- Romana Tricoli, Designer of HACOY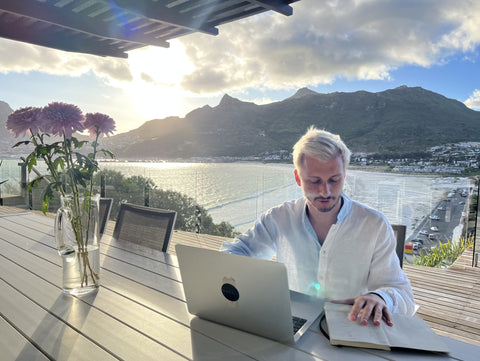 New Work
As an ethical brand we strive beyond generating profit. Our collections are timeless and not produced with deadlines, thus giving our team and production partners the flexibility and freedom of working as it fits into each individual schedule. This way, we aim to improve work-life balance and general happiness of everyone involved in the brand.
Our team has the luxury of working from anywhere, due to modern technology making it possible to stay connected. This also has the benefits of endulding into new cultures and receiving new inspirations.